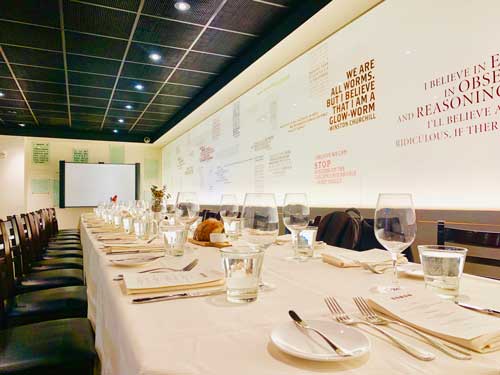 About Us
American Pillar Partners is a premier investor relations and capital acquisition partner for companies of all stages and industries.  American Pillar IR works with over 600 accredited investors, venture capitalists, family offices, and brokers in the SF Bay Area, New York, Chicago, Boston, and Warsaw. American Pillar IR specializes in capital acquisition services that allow companies to "skip the line" with investors and get right in front of directors, partners, and check writers, significantly reducing their fundraising cycle. 
For early and seed stage companies, American Pillar Partners provides hosted luncheons in San Francisco with 20-25 curated investors allowing companies to thoroughly present their business and answer questions in a 2-hour period.  In order to provide support for later stage companies looking for Series A+ or IPO support, American Pillar became an official partner of Filipex Enterprises, Inc. in 2016. 
Filipex was first established in 1990 and incorporated in 2005, Filipex Enterprises Inc., a San Francisco based company, provides business services for private and public companies worldwide. For over 25 years, Filipex Enterprises has been assisting major US and Canadian IR companies in providing visibility and access to capital for their clients by organizing brokers meetings, conferences, and introductions to venture capital and research companies. 
Since 2002, Filipex Enterprises has been operating the San Francisco's Independent Branches (OSJ) of the First Discount Brokerage and Wedbush Securities with over $100 Million in assets under management. 
In 2009, Filipex in partnership with Wedbush Securities registered with the Warsaw Stock Exchange as an Authorized Advisor, and was the first U.S. Company to secure this distinguished position as a license to list foreign and domestic companies on the Warsaw Stock Exchange.  In 2010, Filipex assisted Wedbush Securities with its international expansion to Europe, establishing Wedbush Europe as a member the Warsaw Stock Exchange and London Stock Exchange. In 2013, Filipex assisted with organizing the First Life Science, Energy, and Resources Conference on the Warsaw Stock Exchange followed by listing several companies on the WSE, and provided access to $100B UE Grants in Poland.
American Pillar and Filipex Enterprises maintain close relationships with premiere IR companies and investors in the U.S., EU, and Canada, and with the Foreign Capital Markets, namely Exchanges in Warsaw and TelAviv (the WSE partner).